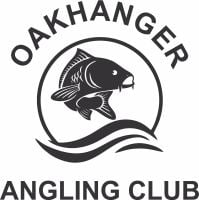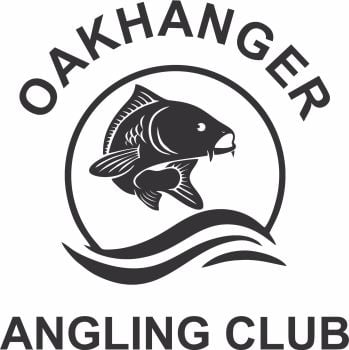 News

Late Membership Renewal Fee
This year we are introducing a late renewals fee of £15, which will be payable by existing members who do not submit their renewal application before Saturday 14th May. The club have a membership limit & this hopefully will encourage members to renew, in order to secure their membership, for the following year. Once new memberships are open for acceptance on Sunday 1st May your slot could be lost to a new member.
Membership Renewals
Renewal dates at the Kingsley centre
Friday 13th May - 2nd renewal (evening) 6-8pm
Saturday 14th May - £15 late renewal fee activated
BACs transfer is still OK
Membership
PLEASE NOTE you can only renew your membership at the dates above
OR
By post with a stamped addressed envelope to: -
Membership Secretary
Kingsley Centre,
Main Road
Kingsley
Bordon, GU35 9ND
Email and postal membership renewals need to be received before Friday 13th May to allow for processing before late fee comes into effect.

Members Only Area
To access the 'Members Area', you must be an OAC member, and be registered.
OAC members who wish to register for the 'Members Area', please register with the same email address you gave when applying for your OAC membership, so we can verify you are a member, or you will be refused acceptance.
Thank You

Shortheath Guest Tickets
The 24 hour guest tickets for Shortheath Pond have been reduced from £24 to £20.
These guest tickets can be purchased from the Holybourne Post Office, Kingsley Centre and Bordon Angling Centre.
Please not that as part of our lease we can only fish from the numbered swims and nowhere else.

Committee Vacancies
Looking to put something back into your club? Want to help your local community? Joining the committee could be just right for you! We meet once a month in an evening, and put a few hours in over the month on various tasks. You don't have to be a fishing expert, just be passionate and friendly about your favourite pastime.
For further details please email [email protected]
Without volunteer committee members, the club can't exist!

Crayfish Traps
Crayfish traps are positioned in the Rookery and Mill Lane. Please do try and not to disturb them.
If you are unfortunate enough to hook one please carefully pull it in, release your hook, and replace the trap back in its original position.

Petersfield Angling Club Exchange Books
We have 3 exchange books with Petersfield Angling Club.
If you would like to use one of these, please email: [email protected] or text 07544804263..
If you would like to use one of these exchange books, you must take along your OAC book and hand it over to recieve a PDAC book. You will recieve back your OAC book when handing back the PDAC book.
Please make sure you read through the PDAC book and abide by all rules etc.

Angling In Mind UK
A warm hello to anyone reading this e-mail. Mental Illness is at Pandemic stage throughout our Country. Suicide rates are growing by the day. I have created Angling in Mind UK to reach out to anyone in the Angling world who are suffering from mental illness and also introduce fishing as a new hobby to others who may want to explore fishing to help them in a positive way. I have suffered with mental health myself on and off for many years. Fishing has given me an outlet where I feel safe secure and happy. If one person out of thousands can benefit from Angling in Mind UK it is worth the time and effort getting it off the ground. A few of the aims initially are to make people feel they are not alone, there are others in the same position who understand. People on the current private group on facebook are already starting to strike up friendships and talking, which we hope will lead to them enjoy many happy hours fishing together. We are already gaining some traction, with my club agreeing to get behind this and a tackle shop willing to help with selling merchandise. Going forward, our plan is to roll this initiative out further afield. And to get both anglers and non Anglers talking and building friendships via forums for different counties to enable them to go fishing together. Our long term aim is to make this a success for those involved, with leagues and competitions being set up nationally for anglers that fit into this scheme. Kind regards to everyone, Wayne Bridger Founder of Angling in Mind UK.